Radiesse in Lone Tree, CO
Radiesse is a temporary dermal filler used to restore lost volume and improve the appearance of fine lines and wrinkles in the face.
Radiesse is also considered a collagen stimulator so even after the product has dissolved the area treated often still looks better than it did prior to treatment.
It is often used "off-label", meaning for treatment that is not yet FDA approved, all over the body for skin tightening and improved appearance of skin. Common body areas treated with Radiesse are the neck, chest, stomach (particularly after weight loss or pregnancy), above the knees and inner arms.
What is Radiesse made from?
Radiesse is made from tiny calcium-based microspheres suspended in gel. The microspheres are bioidentical to minerals that are found naturally in the body so allergy testing is not necessary. Eventually, the gel and the microspheres are absorbed by the body and the natural collagen remains.
What is Radiesse used for?
Radiesse is a dermal filler that is used for fine lines and wrinkles. Many injectors will use it to treat the areas around the mouth and nose, and the "nasolabial folds" but it can be used all over the face. It is especially great to build structure in the cheeks and jawline (off-label). It is also used "off-label" for skin tightening in the chest and neck.
How is Radiesse different from other dermal fillers?
Radiesse has been proven to stimulate the body's natural collagen production as explained above; which leads to longer lasting results even after the product has been absorbed by the body. It also comes with 50% more product per syringe (1.5 ml vs 1.0 ml) when compared to similar products, such as Juvederm Voluma.
Is Radiesse better than Juvederm?
These two fillers are completely different so really it depends. Radiesse is thicker and has a higher "G-prime" than any of the Juvederm products. This means that it can add more structure and volume. It also has a lower risk of reactions like reactive nodules and builds collagen when it is injected (it is a biostimulator). However, it cannot be used in certain areas like under the eyes (tear troughs) and lips like Juvederm can. A consultation with an experienced injector like Ali, will give you a better understanding of the right product for you.
Which is better Radiesse or Scrulptra?
Radiesse and Sculptra are two favorites of injectors and clients. Neither is necessarily better, they are simply different, but can provide the same results in the long-run.  Often an injector may have a favorite or choose one over the other for a specific patient.
Similarities:
Radiesse and Sculptra are both collagen stimulators, meaning they create new collagen in the area injected. 

They are both considered advanced products and need to be injected by an experienced provider.

Radiesse and Sculptra both take several treatments to achieve full results. Usually, 3 are recommended.
Differences:
Radiesse is a filler and a collagen stimulator. That means you get an immediate correction, as well as long-term collagen benefits. Sculptra is only a collagen stimulator.

Radiesse is made from minerals that are bio-identical to minerals found in human bone and teeth. Sculptra is made from the same material as dissolvable sutures used in surgery.

Sculptra creates an inflammatory process around the injected molecules that stimulates collagen production. Radiesse stimulates collagen through the minerals injected that create a matrix for collagen to form around. 

Radiesse is usually diluted when used for collagen stimulation and can be done immediately before the procedure. Sculptra has to be mixed ahead of time, often the night before so a deposit is typically required so the product is not wasted in case of cancellation.
Both products are great, talk to your injecting provider about which is best for you. 
Does Radiesse build collagen?
Radiesse injections actually promote the body's production of collagen. Calcium hydroxylapatite in the Radiesse injections helps stimulate the way your body produces collagen naturally. This effect can last for up to 2 years after the initial injections.
Is Radiesse good for the cheeks?
Yes, Radiesse in Lone Tree, CO is a good filler choice for the cheeks. It helps improve the volume of cheeks and can be carefully placed by a trained injector to achieve natural-looking results in a so-called "cheek lift". It is also an excellent choice for "runner's face" or hollowing of the face with weight loss.
Is Radiesse good under the eyes?
Because Radiesse is made from a mineral base and is very thick, it should never be placed in delicate high movement areas such as right under the eyes in the "tear trough" region. It can be carefully placed on the lateral portion of the under-eye onto the orbital rim and in the cheeks to improve the under the area, but not directly under the eye. Directly under the eye in the medial (closer to the nose) area, a hyaluronic acid filler will be used.
Does Radiesse hurt?
Radiesse is typically injected with lidocaine and discomfort is minimal. It can also be injected using needle or cannula which will change the sensation of pain experienced. It is normal to be sore for a few days post injection, after the numbing solution wears off, but this is temporary.
Ask your injector how pain can be minimized if this is a concern for you.
Is swelling normal after Radiesse injections?
Swelling is quite common after Radiesse injections and is often the most intense 1-6 hours post treatment. It can be lessened with gentle icing and over the counter products such as arnica and bromelain.
Full results are usually seen 7-14 days post injection after all of the swelling is down and the product has settled.
How long does it take for Radiesse swelling to go down?
In general, swelling from Radiesse injections should start to go down in 2-4 days but final results will be clear in 2-weeks. For tips on how to deal with swelling and bruising after filler injections, check out our guide.
How long does Radiesse last?
On average it will last a year or more in most patients.
What are the side effects of Radiesse?
The most common side effects include: bruising, redness, swelling, pain, tenderness and itching.
Severe side effects such as vascular occlusion are possible with any dermal filler. A skilled injector will know how to avoid serious complications and how to respond in case of an emergency.
Talk to your injector or visit the manufacturer's website to review the complete list of side effects.
Can Radiesse filler be dissolved?
Maybe, it is a controversial topic on whether or not Radiesse can be dissolved. At the very least we will agree that it can be softened up or partially broken down by certain medications. 
There are several studies using sodium thiosulfate to dissolve Radiesse in the case of an adverse reaction or undesired result. The treatment process is similar to using hyaluronidase to dissolve dermal fillers made from hyaluronic acid. However there are other studies that show that it is only able to break up the minerals in Radiesse, not actually dissolve the filler.
Some injectors swear that they have used sodium thiosulfate to dissolve lumps and it works just as well as hyaluronidase for HA fillers. More research is needed to determine if it is a safe and effective treatment.
Always ask your injector if they have a protocol to perform an intervention in case of an adverse outcome. Check out our guide to learn more.
How much does Radiesse cost?
As with any medical or cosmetic procedure you are not just paying for the product but also the quality, expertise, and technique of the injector.
The best price does not equal the best result and it can cost much more in the long run, emotionally and financially, to have a poor result corrected than getting a great result from the start.
Pricing may also depend on the number of syringes you require and if you are having any other procedures done.  The average price range for Radiesse is $600-$1000 per syringe (1.5ml).
Should men get Radiesse?
Yes! Radiesse is a great facial filler for men who want to reduce the appearance of fine lines and wrinkles, as well as stimulate collagen production in their faces. It's also excellent for creating strong male features such as defined cheekbones and a strong chin and jawline. It is a great way to achieve natural-looking results with minimal downtime.
Are payment plans available for Radiesse treatments?
Yes, we offer Cherry Payment Plans for our clients, for more information click on the button below. Additionally, we also offer discounted rates with our packaged options when multiple procedures are booked together.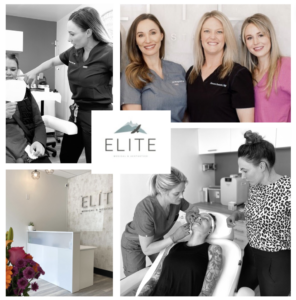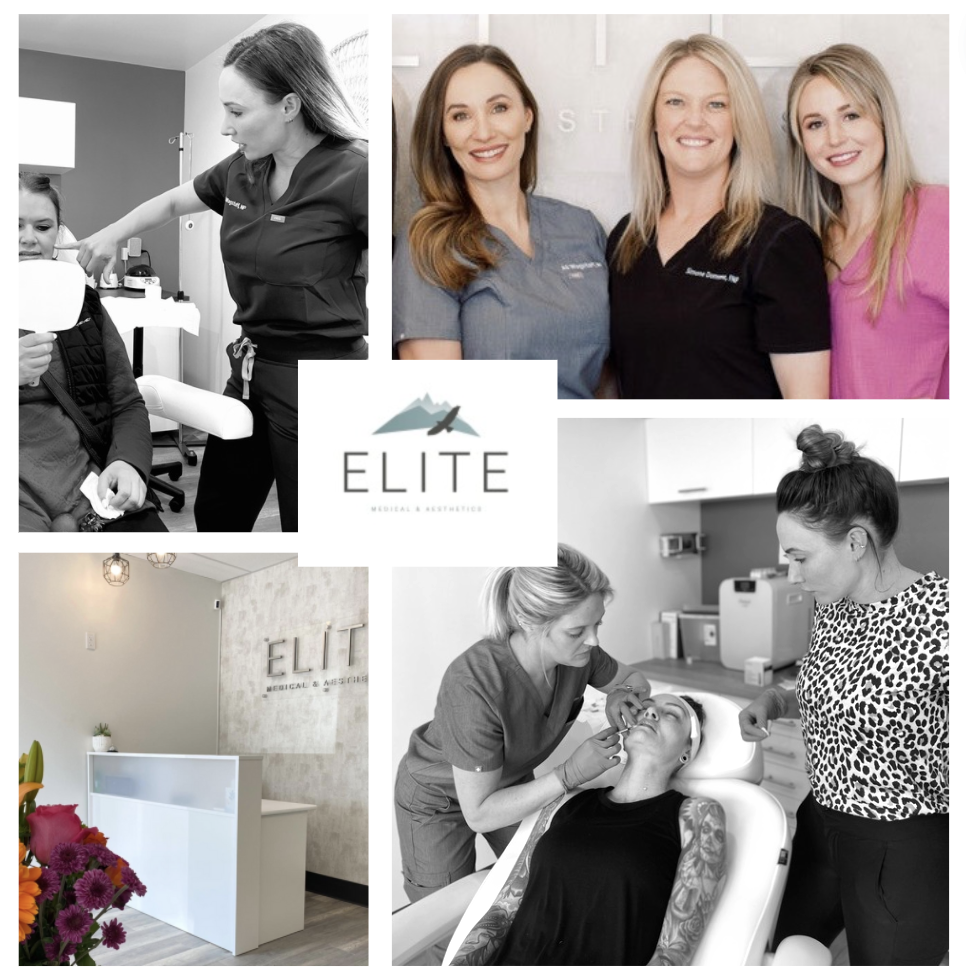 Elite Medical & Aesthetics is a premier Med Spa in Lone Tree, CO that takes a holistic approach to natural results. We are proud of our all nursing staff of NPs and RNs with safety as our #1 priority.
To learn more about Radiesse in Lone Tree, CO, book a consultation below by clicking on the button
Radiesse Before & After Images
Check out our B&A Gallery below for more Radiesse images