Elite Wallet & Loyalty Program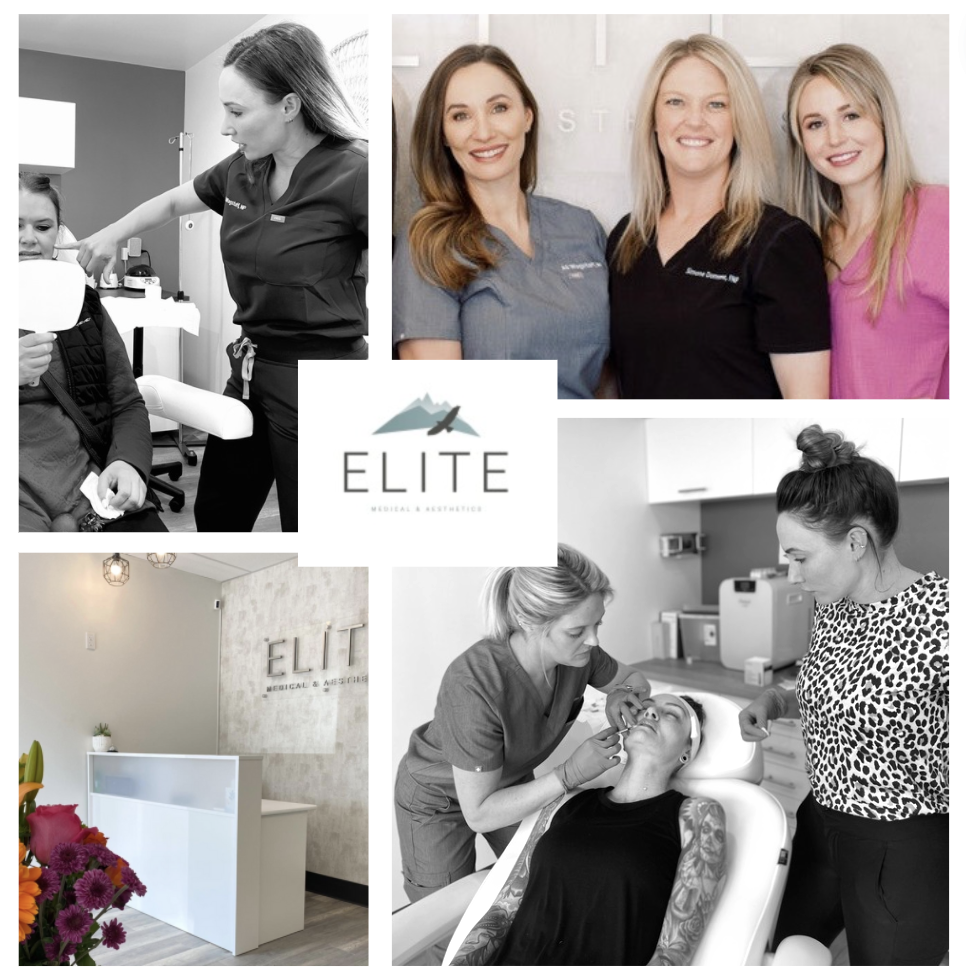 Earn Points
Save Money
Become a VIP 
When you become a member of the "Elite Wallet", you get access to:
$1off/unit Tox (Botox, Xeomin, Dysport)–> Current pricing is $12/unit, so Wallet members get it for $11/unit
10% OFF facials (including dermaplane and microdermabrasion) 
10% OFF all Elite Skincare products
To sign up, you must either:
Be in person at our office (always call or text before stopping by without an appointment)
Call us at (720) 507-7278 and speak with our patient care coordinator
It works by automatically drafting $100 a month into your "Wallet" , that sits there to use for the next time you come in, kinda like an aesthetics savings account. This helps you budget for your treatments & get the services you desire!
EXAMPLE:

Mary Beth started her Elite Wallet in March. Staring in the month of March she was automatically billed $100 each month. Mary Beth had a lip filler and Tox appointment in July. She already had $500 in her Elite Wallet (from March-July) so she only had to pay the remaining balance for her service!
You will be automatically be billed on the 1st day of each month for your "Elite Wallet" 
You are required to have a credit card on file, that our system will automatically bill
It is a 12 month commitment and a contract is required
To cancel: wait the 12 months and then cancel with no penalty/fees, or pay the 12 months in full and cancel once that money is received
All About Elite Loyalty Program
Elite's Loyalty Program is based off of a "points system". Once you start earning & accumulating points, you use them towards saving on your favorite treatments and Elite products! 
The Points System works like this:
50 points earned for every $100 spent on treatments or products
100 points earned for every Review 
5 points earned for any "Pre-Booked" appointment (meaning you booked at your last appointment and did not cancel) 
50 points earned for every referral  
How to redeem your points:
Once you have earned 250 points, you get $25 OFF your next transaction at Elite! (Don't worry we will keep track of your points in our system 😉 )
Your points expire at the end of every year, December 31st
You can accumulate your points and use all at once or throughout the year
These points can be used towards all treatments and Elite Products
There is no contract or fee to be apart of our loyalty program, once you are a client you are enrolled 😊 
Because we now have our own loyalty program, we will NO LONGER be accepting Alle, Xperience, Aspire or any other outside points/coupons. Overall, our point system is more generous and allows you to use your points towards ANY service, and not just one of the above brands. Remember, these brands don't give you rewards out of the kindness of their hearts. They want you to be loyal to their big corporate brand (plus use your data and sell you other services), rather than be loyal to local boutique businesses like ours. 
Support local!
~
"We also feel, as medical professionals, you shouldn't make medical treatment decisions based off of a coupon or points. Not everyone is a candidate for every treatment. With our program, we can collaborate and decide on the BEST treatment for YOU, rather than having to make decisions because you're tied to a certain pharmaceutical companies reward system."
~Ali, NP & Owner of Elite