ResurFX in Lone Tree, CO
ResurFX is a fractional, non-ablative laser technology. This means that the laser beam can target below the skin's surface to increase collagen production and resurface the skin with minimal down-time.
ResurFX can improve:
Fine lines and wrinkles
Pores and overall complexion
Dark spots and other hyperpigmentation including melasma
Post-inflammatory hyperpigmentation
Scars from: acne, trauma, surgical and more
To learn more about ResurFX, check out our guide on the treatment.
What is the difference between an ablative and non-ablative resurfacing treatment?
To keep it simple an ablative resurfacing treatment ablates, or removes, layers of the skin versus a non-ablative treatment which doesn't. Ablative resurfacing works deeper below the skin to increase collagen production from below.
How long does ResurFX laser skin resurfacing last?
In theory the effects are permanent but since we continue to age, move our faces and go out into the sun the effects are most noticeable within the first 2 years. For scar treatments the effects are permanent but if your scar is in an area that will continue to stretch or grow with time additional treatments may be needed.
How much does ResurFX cost?
As with any medical or cosmetic procedure you are not just paying for the product but also the quality, expertise and technique of the clinician.
The best price does not equal the best result and it can cost much more in the long run to have a poor result corrected than getting a great result from the start.
Pricing may also depend on what area you are treating and how large and complex the area is. For instance a scar treatment may cost $250 whereas a full face and neck treatment may cost $1200 or more.
Come in for a consultation for an exact quote.
Does ResurFX hurt?
Numbing cream is used prior to treatment and there is "coolscan" technology that is part of the machine to increase comfort. Most people find the procedure tolerable. It is normal to feel like you have a mild to severe sunburn for a few hours post treatment depending on how aggressive your treatment was.
Typically a lighter treatment is done to start and you can work up after we see how your body reacts to it.
What is the post treatment care after ResurFX?
Typically your clinician will apply a cooling gel or emollient to your skin followed by sunscreen immediately post procedure. You will need to wear sunscreen daily and minimize sun exposure. You will be given detailed instructions on caring for your skin post-procedure.
Does ResurFX laser skin resurfacing tighten the skin?
Yes!  ResurFX laser skin resurfacing works deep into the skin to increase collagen production and tighten the skin.
Is ResurFx better than microneedling?
Depending on what you are treating neither is really better or worse, they are just different.
Microneedling works more on the outer layers of the skin whereas ResurFX works deeper into the skin. They can be used alone or together.
Often we will recommend microneedling for someone that has more mild symptoms or someone that would rather pay less each month and do more treatments overall.
Whereas ResurFX can treat more moderate to severe conditions with less treatments.
Is ResurFX the same as Fraxel?
ResurFX and Fraxel are both types of non-ablative fractional laser skin resurfacing. They are simply made by different companies. At EMA we researched what device to get and decided on ResurFX because of its excellent safety profile and superior technology. 
Can you do ResurFX with IPL?
Absolutely and usually this is how you will get the BEST result. IPL can take care of the pigment such as redness of scars or brown spots and the resurFX can remodel the underlying tissue beneath the discoloration.
How long does it take for the skin to heal after laser skin resurfacing?
It can take 2-10 days for the skin to heal and for collagen to build but it will continue to get better over a period of several months as collagen continues to form.
Is laser skin resurfacing permanent?
Skin resurfacing is technically permanent but we do continue to age and get new blemishes on our skin as we age so maintenance treatments are recommended. 
What are laser skin resurfacing side effects?
When done by a skilled medical provider or laser tech side effects are mild and include:
Redness
Puffiness
Itching
Skin sensitivity
Major side effects are usually a result of poor patient selection (i.e. doing a treatment on an individual that is not a candidate) or poor technique, but side effects can still happen even when the best person is doing the treatment. More serious side effects include:
Blistering of the skin

Scarring

Hyperpigmentation

Hypopigmentation

Infection
Can laser treatments cause cancer?
There is no evidence that FDA approved cosmetic lasers have any link to cancer.
What is better, chemical peels or laser resurfacing?
Depending on your goals one is not better or worse but overall laser skin resurfacing is more powerful. Many people choose to do these procedures in combination to treat certain skin conditions.
Chemical and enzymatic facials and peels are wonderful adjunct therapies to most medical laser procedures when done at the correct intervals.
Do lasers thin your skin?
No they do not. On the contrary, they actually increase the production of collagen and will thicken thin aging skin.
Can laser remove wrinkles?
Yes they can! Depending on the type of laser you can remove or improve moderate to severe wrinkles with laser procedures.
However, remember that wrinkles are formed from many factors such as: the repetitive motion of certain facial muscles over time, loss of volume and loss of skin elasticity. So in certain areas of the face to really improve lines and wrinkles you may need a combination of laser, Botox, filler or other skin tightening treatments.
How many laser treatments are needed for the face?
Depending on the individual's goals a normal treatment series is 3-6. For someone just wanting to improve their skin and treat fine lines or mild scars 3 treatments will usually be adequate. For deep wrinkles, acne scars and difficult pigmentation issues it may take 6 or more treatments.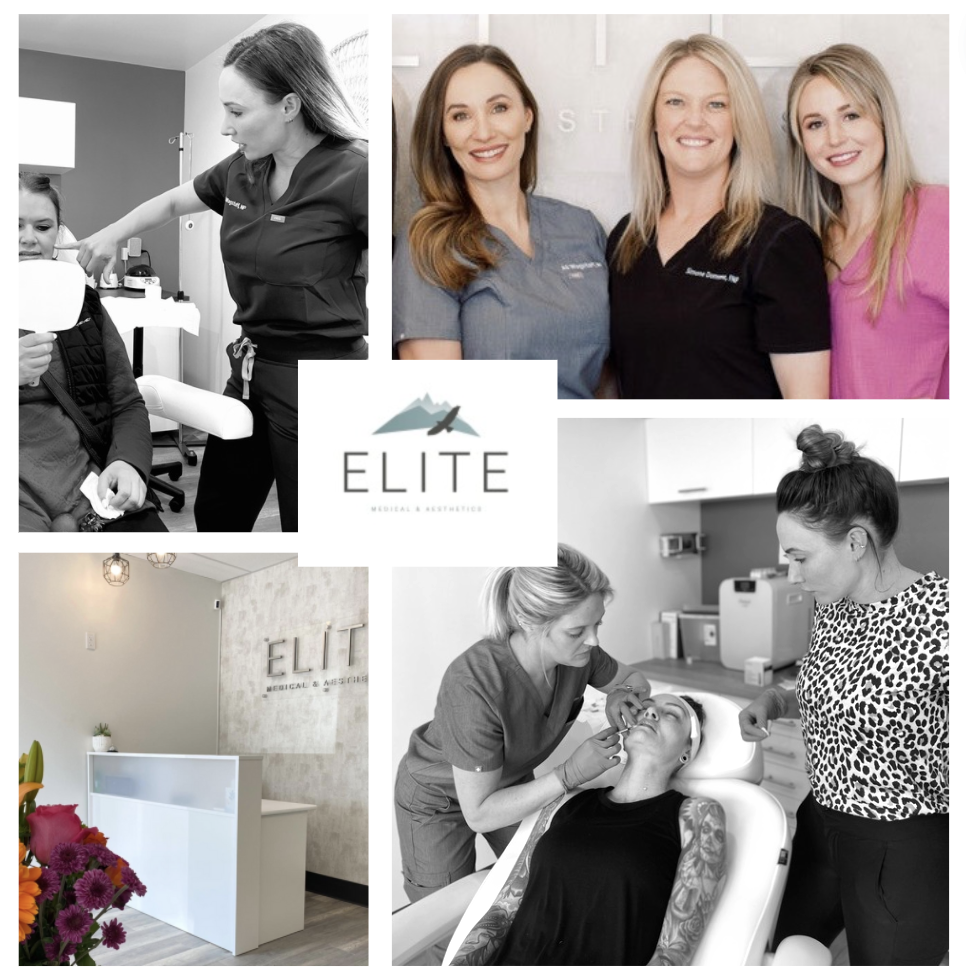 Elite Medical and Aesthetics is a premier Med Spa in Lone tree, CO that takes a holistic approach to natural results. We are proud of our all nursing staff of NPs and RNs with safety as our #1 priority.
To see if ResurFX in Lone Tree, CO is right for you, be sure to schedule a consult below