Microneedling in Lone Tree, CO
Micro-needling is a skin-care treatment that creates microscopic punctures in the skin to stimulate collagen.
The process works by causing low-grade inflammation that stimulates the body's own healing mechanisms; which leads to remodeling of skin cells by stimulating collagen and elastin (the building blocks of skin).
For more info check out Microneedling 101, check out the FAQs below or get in touch
Does micro-needling hurt?
It can be uncomfortable if no numbing cream is used but the depth can also be adjusted for the patient's comfort level. It's recommended to use a numbing cream for every session to reduce discomfort.
Can I get microneedling if I am Pregnant?
Microneedling during pregnancy is technically not FDA approved. This is because it's usually considered unethical to experiment on pregnant women 🙂 .
However, microneedling is a local non-invasive procedure that does not use harmful chemicals so we do offer it to our healthy pregnant clients if cleared by our medical providers.
Numbing cream used during the procedure is considered a category B "relatively safe" during pregnancy so this part of the treatment is also offered but is not required.
Each person should use their own judgement to decide what is right for them during pregnancy and also talk to their OB-GYN or Midwife before undergoing any procedure.
How many microneedling treatments are needed to see results?
This also varies per patient but the minimum recommended to see results is 3 with an average of 3-6 treatments needed for optimal correction.
You will continue to see changes even months after your last session with remodeling of skin being seen for up to 1-year.
What are the side effects of microneedling?
Most people experience redness during and after the procedure, like a mild sunburn. This is expected and encouraged because it means inflammation has occurred and the healing process is initiated.
Dry skin, burning, itching, peeling and tenderness are also possible post-procedure, and if post-treatment instructions are followed these should all be temporary.
Is microneedling effective for hair restoration?
A few clinical studies, and a lot of subjective case studies, have shown that microneedling is effective for hair growth and  hair restoration by stimulating dormant hair follicles.
However, there is no evidence that it helps stimulate dead hair follicles. So if someone is completely bald the procedure is unlikely to work but if the hair is thinning it can be of benefit.
Can microneedling be used on the body?
Micro-needling can be used all over the body for skin tightening, cellulite reduction, reduction of stretch marks, and scars (as below).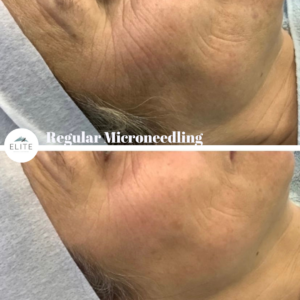 Can microneedling be used for scars?
Microneedling is very commonly used for acne scars and can be used for scars all over the body. The micro-punctures cause tissue remodeling and over time scars will lighten, flatten and become smaller after a series of treatments.
What should I put on my face after microneedling?
You shouldn't put anything on your face after microneedling unless your treatment provider has approved it. Studies done during the FDA approval for SkinPen, demonstrated that even a basic hyaluronic acid could cause inflammatory lesions and irritation. We only use Anteage stem cells or the Alastin skin nectar, both of which have been studied and proven to be safe on broken skin. No home product is safe on broken skin.
How is microneedling different than using a dermal roller at home?
This procedure uses a medical grade device that is only sold to medical professionals, it cannot be bought for home use. It is 12 times more efficient than a standard dermal roller (1 pass equals 12 passes of a roller), it uses sterile 1-time use tips for safety and reduced risk for infection and depth can be adjusted for different treatment areas.
How much does each session of microneedling cost?
Cost varies per clinic as well as by the experience and expertise of the clinician administering the procedure.
A basic spot treatment at Elite Medical & Aesthetics starts as low as $225/session and may go as high as $1100/session if combined with other procedures such as photo facial  and PRP/PRF.
Everyone's needs are different, schedule a free consult for an individualized quote.
Are payment plans available for a complete Micro-needling series?
Yes, we offer Cherry Payment Plans for our clients. For more information and to easily apply, click on the button below. Additionally we offer discounted rates with our packaged options when multiple procedures are booked together.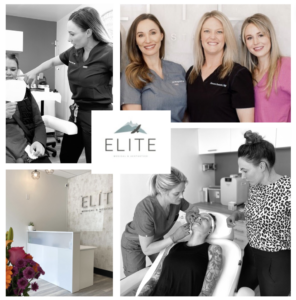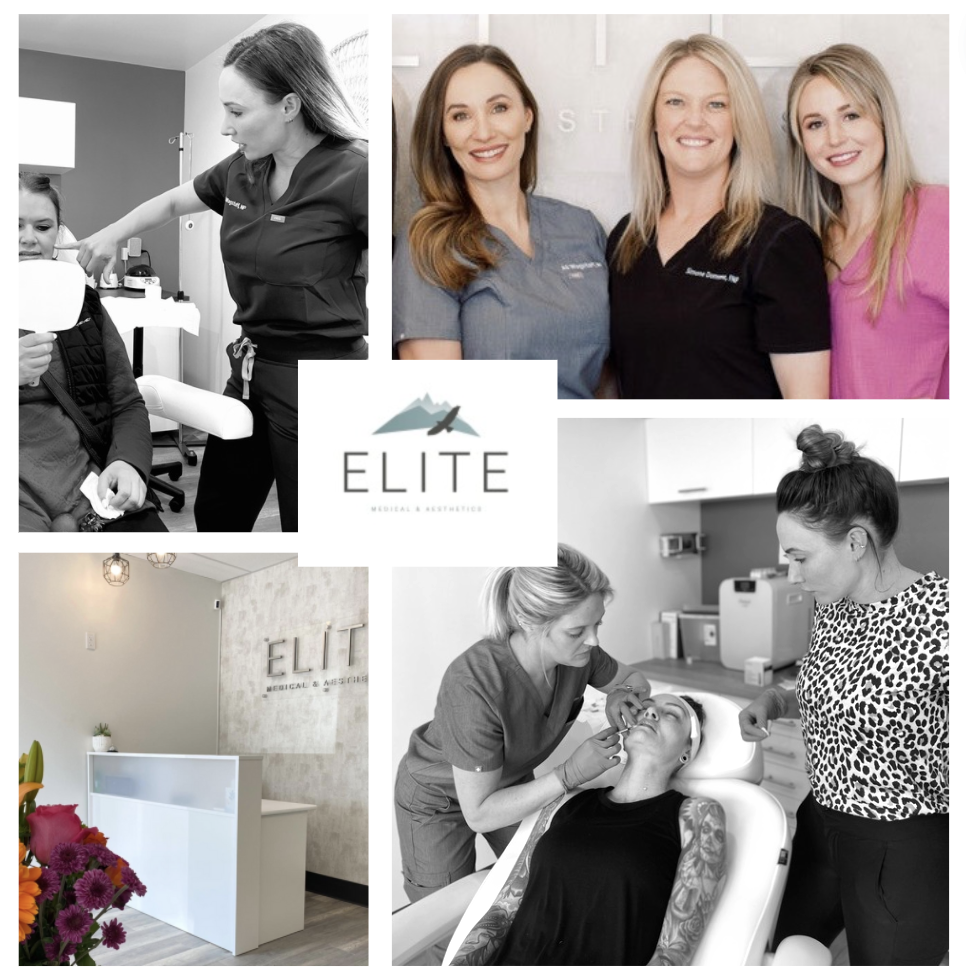 Elite Medical & Aesthetics is a premier Med Spa in Lone Tree, CO that takes a holistic approach to natural results. We are proud to be an all nursing staff of NPs and RNs with safety as our #1 priority!
To learn more about microneedling in Lone Tree, CO schedule a consult below