Skin Tightening Injections
Skin Tightening in Lone Tree, CO
The majority of clients at Elite Medical & Aesthetics are going for a natural look. They want to look like themselves, only refreshed and more awake. That's a big part of the brand here.
Botox and dermal fillers are great options that give immediate results but they are not for everyone.
Some people want to go with a more natural approach or to build up their new look over time so that no one will know.
They may also feel like they are too young to start Botox or fillers or maybe they just want to be preventative.
These skin tightening injections are perfect for a natural look that builds your own collagen over time. The treatment involves using a very diluted form of the only filler proven to build collagen. There is also a 100% natural option using stem cells and growth factors from your own blood.
Skin Tightening injections can be done for:
Full face rejuvenation
Neck tightening
Decolletage tightening
Stomach tightening
Loose skin on arms or legs
Cellulite reduction
Stretch mark reduction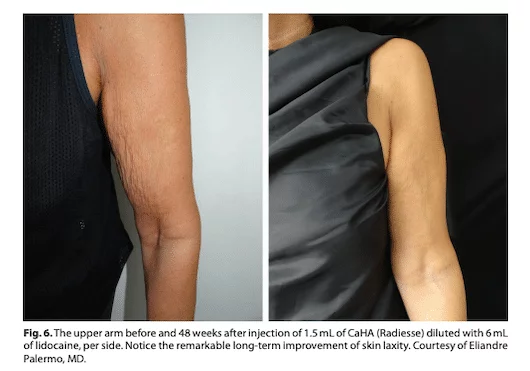 The image demonstrates a client featured in the scientific studies that had skin tightening of the upper arms for skin sagging. These injections can be done almost anywhere on the body and are great for aging skin, after weight loss or after pregnancy.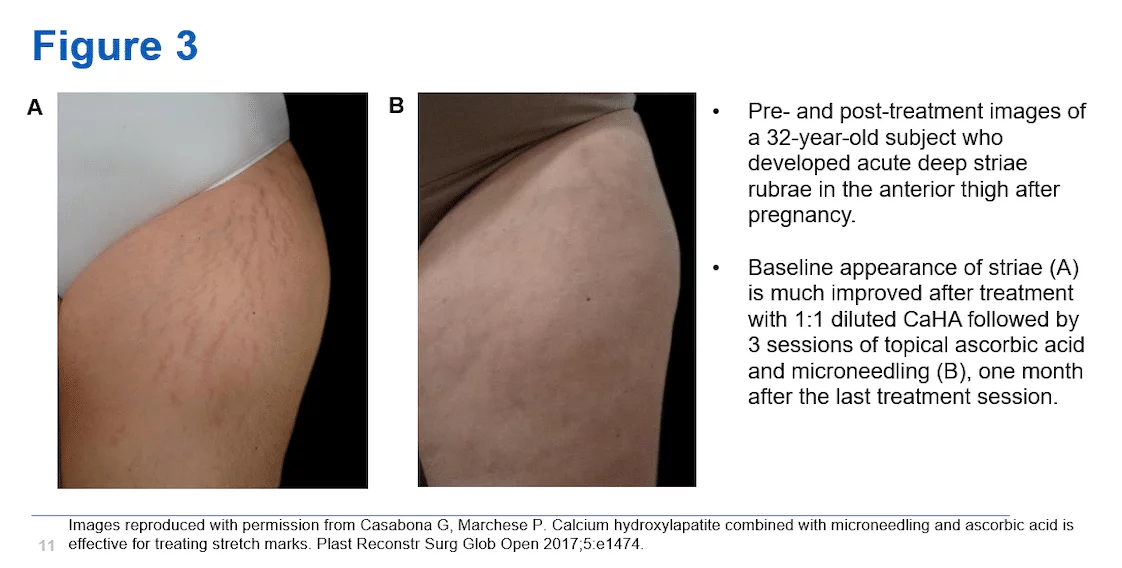 The injections also work very well in combination with Microneedling to treat above and below the service of the skin for stretch marks.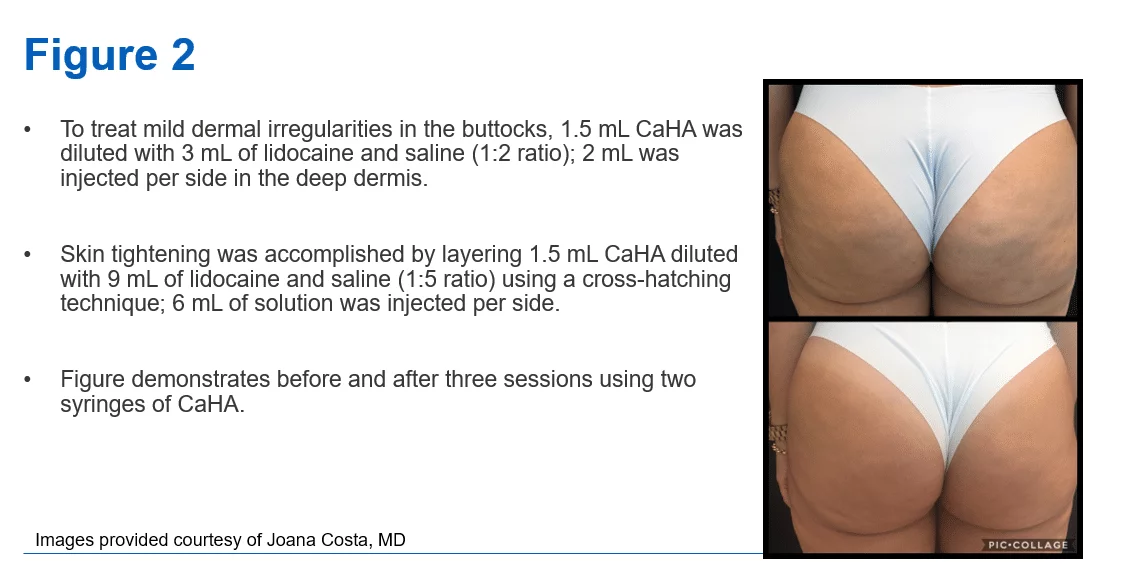 All of the attached photos are of clients featured in the scientific studies that have had collagen building injections for skin tightening using a special type of filler that can build collagen over time.
In addition, the attached video shows a clip from "The Doctors" that discusses the 100% natural option for skin tightening and skin rejuvenation called PRF.
The PRF procedures work by using stem cells, growth factors, and other cells in your blood to plump up the skin and build your own collagen over time.
Both procedures require several treatments to reach full results. These treatments can be done every 3-6 months.
Consider coming in for a Free Consult to determine if you are a good candidate for either of these procedures.
If all natural procedures are important to you you can also consider these options:
IPL photo-facial– uses light energy to target sun damage such as age spots and freckles.
Microneedling– uses tiny needles to puncture the skin causing it to remodel and form new collagen to even out complexion reduce the appearance of fine lines/wrinkles and treat acne scars
Sources:
Goldie, K., Peeters, W., Alghoul, M., Butterwick, K., Casabona, G., Chao, Y., Lorenc, P. (2018). Global Consensus Guidelines for the Injection of Diluted and Hyperdiluted Calcium Hydroxylapatite for Skin Tightening. Dermatologic Surgery, 44, S32-S41. doi:10.1097/dss.0000000000001685
Lapatina, N., Pavlenko, T. (2017). Diluted Calcium Hydroxylapatite for Skin Tightening of the Upper Arms and Abdomen. J Drugs Dermatol. Sep 1:16(9):900-906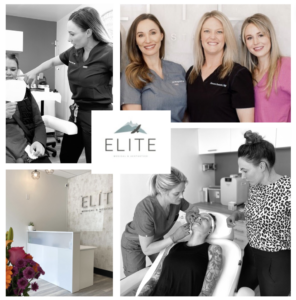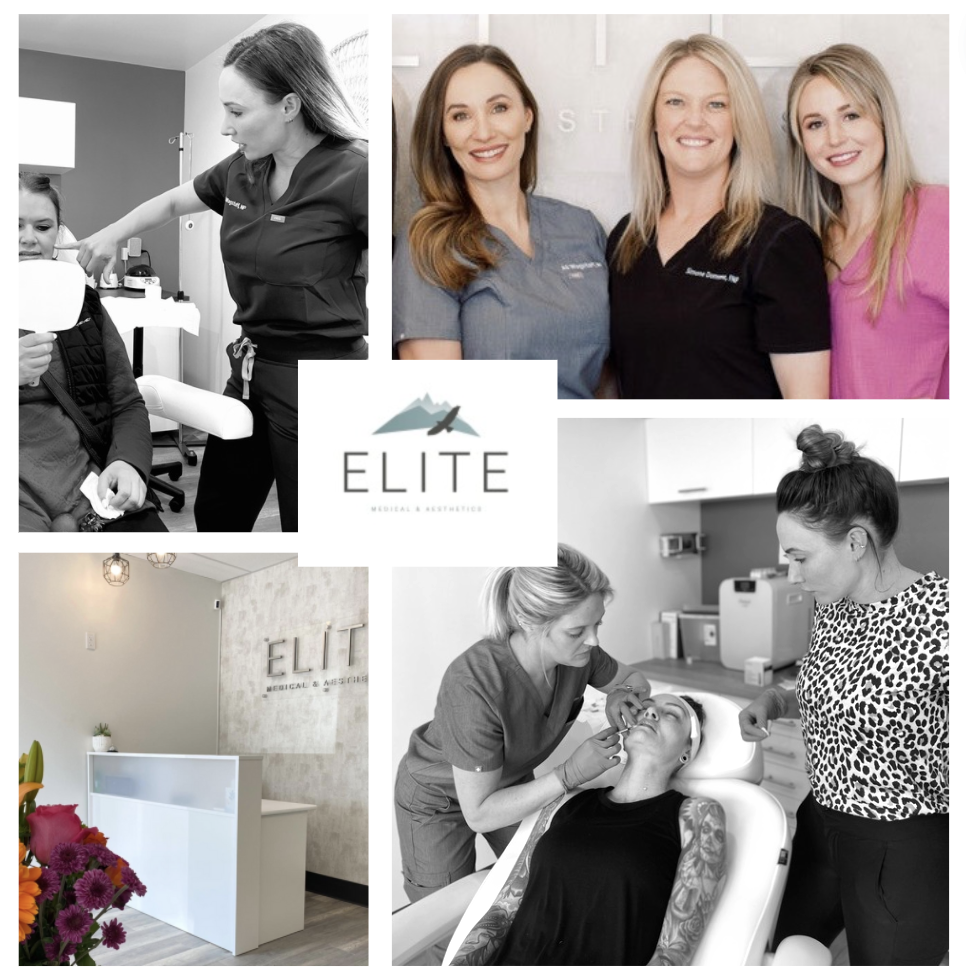 Elite Medical and Aesthetics is a premier Med Spa in Lone Tree, CO that takes a holistic approach to natural results. We are proud to have an all nursing staff of NPs and RNs with safety as our #1 priority.