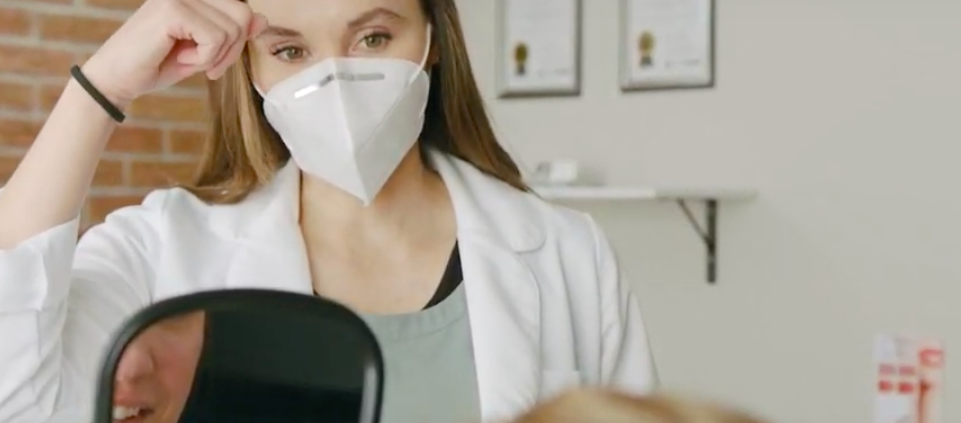 At Elite we offer comprehensive Holistic care for all of your skincare, anti-aging and confidence needs!
Our services include: Botox, Xeomin, Dermal Fillers, Kybella, Laser/IPL, Microneedling and more!
Click a category below to learn more:
"Ali was great! She was very helpful in suggesting treatments that would work toward my overall goal, while providing natural results. Her understanding of anatomy combined with her personable demeanor make my visits enjoyable. She also has been very consistent in following up, checking in on my progress. I would highly recommend."
― Karen V. ―
"Ali gave me wonderful results and is good at conveying realistic expectations. Her thoughtful follow up and responsiveness to my questions was very much appreciated. She is knowledgeable and an artist and it shows in her work.I also appreciated her cautious and thorough approach in following safety protocols during this time of COVID."
― Karrol S. ―
"Ali was friendly and helpful. I was comfortable discussing my beauty goals and while she suggested several procedures to help me achieve those, she didn't try to push anything on me. I felt she took the time to listen and act as a partner in my beauty journey rather than just providing a service. Will definitely go back."
― V.S. ―
"Ali is the best! She spent at least 20+ minutes talking through everything with me. I really got the sense that not only is she super smart but she genuinely cares about her patients. And it shows! I absolutely love the way my skin looks. Highly, highly recommend going to Elite! As a side note during Covid: Ali followed all the protocols and took patient protection very seriously. 🙌🏻"
― Sarah ―
"I went to see Ali for Kybella and ended up getting Xeomin injections as well. She was so amazing walking me through the process and making me feel comfortable! She really took her time to make sure I understood everything before getting the injections. I can already tell a difference and I'm so happy with the experience! I will be going back to Ali in the future!"
― Meg R. ―
"I have been seeing Beth for several years for skincare and she is literally the best! She is so passionate and caring which shows through her work. I am allergic to almost everything, have eczema, and acne prone skin and Beth is this only esthetician that has worked to find a solution! I now have an amazing custom regimen that works for me! My skin looks amazing. Thank you for never giving up on my skin and not sending me to the derm for harsh medications. Elite medical aesthetics is truly a gem, I highly recommend Beth!"
― Janna K. ―
"I found Ali on Facebook word of mouth. I was interested in Xeomin injections. Ali had many great reviews. I saw her about a month ago. She's very professional and knowledgeable. She discussed my areas of concern with me, and we came up with a plan for treatment. I'm very pleased with my results. Her office was spotless, and she took every precaution due to Covid. I will definitely return to see Ali. Highly recommend her."
― Kelly O. ―
Ali is awesome! Her expertise, knowledge and attention to detail shows through! She truly cares about making sure she understands what you want, and your expectations. After having procedures done with a different med spa and then with her, I realized the big difference! She will check on you, follow up for days and weeks after to make sure you are ok, and got the results you and she expected. I will definitely be back and reccomend her!! You will not be disappointed!
― Veli S. ―
CEO
"I am new to the area and was in search of a professional clean place to do my Botox. Elite was one of few places in the area that has Xeomin. This is why I initially chose Elite. Ali was wonderful! My experience was pain free and the results are exactly what I wanted. I also had zero bruising after the procedure. I will continuing going to Elite in the future!"
― Gillian E. ―
"I was extremely impressed by Elite Medical and Aesthetics. The office was clean and comfortable, which made for a good start. Ali was super knowledgeable and visibly experienced in her field. She answered all of my questions with thoughtful responses; finding someone who genuinely cares and takes their time to meet with you is something that is very unique in medicine! Overall, my experience at Elite was very positive — I'll be back!"
― Meredith W. ―
Ali Wagstaff is a double board certified Nurse Practitioner (NP, AG-ACNP-BC, FNP-BC) with a background in critical care medicine as well as art and aesthetics. 
She started Elite with a dream to blend her passion for art and science. 
Knowing she wanted Elite to be more than a medical spa, she designed her protocols with the standards of a hospital but results from an artist.
"Besides the medical art I do at work everyday, I would say that oil painting is my favorite medium.
This painting here is a partial print of a tribute to healthcare workers that I did during COVID19 shut-downs (April 2020).
Being an artist is a huge part of being an aesthetic injector. It definitely takes a certain skill to know how to harmonize and balance someones features rather than just injecting everyone the same."
Stay in the know on new articles and exclusive deals!