What Aesthetic Procedures are Truly Vegan Friendly?
Introduction
People are becoming more conscious of the humane treatment of animals on this planet, especially for elective medical and cosmetic treatments.
Because such a large amount of people are demanding that products not be tested on animals there are now labels on products and you can research most companies to find out what their animal testing policies are.
Unfortunately, for medical products and procedures it is not quite so clear. The bottles of Botox and syringes of filler don't have animal cruelty labels to reference.
In fact, you can assume that mostmedical products and procedures that have FDA approval have been tested on animals even if they do not contain any animal products.
Some companies, such as Merz Pharmaceuticals have been fighting to end testing on animals even for FDA approval (which until recently required that all medical products be tested, see current policy).
There is slowly becoming a trend of more and more companies changing their practices as well but until then how do you know which products and procedures fit into your beliefs as a Vegan or just an animal lover?
This article will go over some specific products and procedures and how they involve, or don't involve, animals.
Full disclosure: I am an animal lover and do everything I can to research and offer the most humane products and procedures but always do your own research before taking my word on anything.
What is a Vegan?
First off, what is a vegan? The Vegan Society describes veganism as:
"a philosophy and way of living which seeks to exclude, as far as is possible and practicable, all forms of exploitation of, and cruelty to, animals for food clothing or any other purpose; and by extension, promotes the development and use of animal-free alternatives for the benefit of humans, animals and the environment.  In dietary terms it denotes the practice of dispensing with all products derived wholly or partly from animals."
What products and procedures are Vegan Friendly?
Botox-No
Botox is a medication that is injected to relax wrinkles.
Unfortunately Botox was tested on animals for Medical and Cosmetic FDA approval due to FDA requirements so it's not vegan.
In addition, though it's made from a bacteria it also contains donated human albumin; which is a large protein found in our blood. So if you are ok receiving human blood products then this would be ok for you from an ingredient standpoint. If you are not ok receiving any human or animal products, even donated, it would not be.
Learn more about Botox HERE.
Photo Credit: Botox Cosmetics
Xeomin-

Maybe
Xeomin is also an injectable medication used to relax wrinkles and like Botox contains human albumin (see description above).
However, FDA trials for cosmetic indications were reportedly not done on animals. The medical indications were required to be tested on animals.
So depending on your belief system this could be a maybe. The manufacturer Merz has been fighting to not have any of their FDA trials done on animals.
Learn more about Xeomin HERE.
Juvederm-No
Juvederm is a hyaluronic acid filler that contains no animal products, it is made from bacteria, but was unfortunately tested on animals for FDA clinical trials.
Learn more about Juvederm HERE.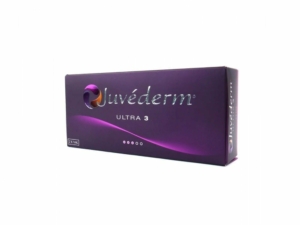 Photo Credit: Dermal Clinic
Kybella-

No
This product is made from a synthetic (manufactured) compound that dissolves fat and is FDA approved to treat a "double chin".
It does not contain any animal products but was tested on animals for FDA clinical trials.
Learn more about Kybella HERE.
Deoxycholic Acid-

Yes
Certain FDA approved pharmacies around the United States manufacture generic Kybella, or Deoxycholic Acid. I cannot speak for all of them but the version supplied at Elite Medical & Aesthetics was reportedly not tested on animals according to the pharmaceutical company, Axia.
You would have to double check the manufacturer at each clinic which is why this is a maybe in general but a yes at Elite.
PRP/PRF- Yes
Platelet rich plasma (PRP) and platelet rich fibrin (PRF) are taken from your own blood and so are not from or used on animals and should be considered safe for vegans.
An exception would be if the manufacturer of certain equipment tested the equipment on animals for other purposes.
Learn more about PRP/PRF HERE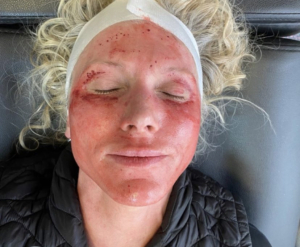 Photo Credit: Elite Medical and Aesthetics
Revanesse Versa- Yes
Another hyaluronic acid (HA) filler that is made from bacteria. According to the manufacturer, Prollenium, this product was not tested on animals. So this would be a vegan safe product and procedure.
Learn more about Versa HERE.
Micro-needling-No
The only FDA approved medical grade micro-needling device in the U.S. is Skinpen. The device does not contain any animal products but was tested on animals during clinical trials for FDA approval.
Learn more about micro-needling HERE.
Radiesse-Maybe
This is a dermal filler that does not contain any animal products. It was however tested on animals but mainly because it is used to medically treat animals in veterinary medicine. In addition to it's cosmetic indications, it has also been approved to help reconstruct portions of the throat and voice box in humans and animals.
Learn more about Radiesse HERE.
Summary
This is by no means an all inclusive list on aesthetic products and procedures and I am currently awaiting responses from several companies regarding their practices to add to this page.
It's also important to note that the companies that have tested on animals often have because they were required to by FDA, even if they allegedly didn't agree with it morally. That is another debate but the good news is that the market is moving in the right direction, away from animal testing when able.
For any procedure you are interest in I ultimately recommend doing your research, asking a lot of questions and doing what feels right to you and your belief system.