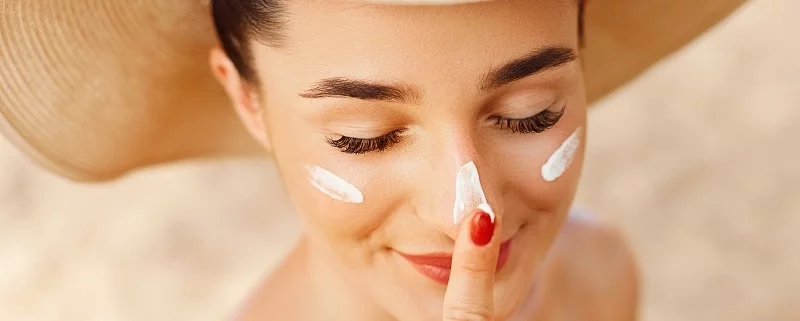 There is no doubt that summer months are often busier and sunnier, but your skincare routine doesn't need to drastically change. Often times the media scares people into never doing any skin treatments during the summer months, because you are exposed to the sun more. While you may be outdoors more often, do not let your skin care routine fall off path, or else all of your "hard work" may have to start at ground zero again, or close to it 😉.
This blog will cover the recommended treatments for summertime, from our licensed professionals, to maintain a youthful, healthy complexion.
Best sunscreen for summer
Photo credit: NEJM
This is a 69yo man that had sun exposure on his left side from driving a truck for over 20-years. Notice how much more damage he has on the left side of his face from the sun.
First things first, SPF!!! If there is one simple product that you could use every day, and age gracefully, is sunscreen. At Elite Medical & Aesthetics we emphasize and educate every patient about the importance of wearing mineral based sunscreen 30+ every sing day, and to reapply! We are not saying you cannot ever go out in the sun, just protect when you do!
Sunscreen protection is for everyone, wether you are receiving aesthetic treatments or not, because the UVA/UVB harmful rays can cause pre-mature aging and skin cancer. However, this is especially important if you are receiving any type of laser, chemical peel, or using clinical grade skincare products. 
Some helpful tips:
Choose a sunscreen that you will actually wear every day. This may be different for everyone depending on their skin type, but there are many options.
Reapplying can be a hassle, so finding a loose powder like, Matte Green Tea SPF Powder, makes this step easy and gives a sheer coverage.
Pair your sunscreen with a cute hat when out in the sun for extended periods of time.
Below are two of our favorite sunscreen options that provide adequate protection without harmful chemicals or a "greasy" feeling.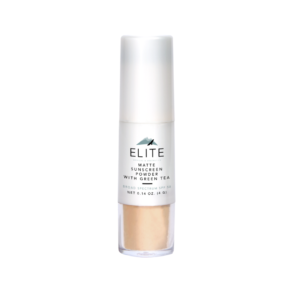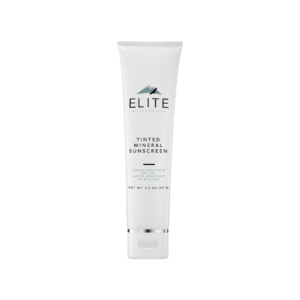 Opting for a quality spray tan over laying out in the sun and tanning is always the better option. It is understandable that feeling tan and getting color gives a boost of confidence, especially in the summer months. Luckily, there are many great options for spray tans that provide a natural glow, without the risks of UVA/UVB damage to the skin. Just remember, tan skin may look sexy when you are younger, but not so much as you age! Tan skin does not equal healthy skin, and once the sun damage has been done, it takes commitment, money, and time to reverse even a fraction of it.
Photo Credit: Coco Ruby Skin
Botox and filler in the summer
Continuing your provider's recommended injectable routine is safe and just as effective in the summer. There are no contraindications, or risks, in the summer versus any other time of the year to get Botox, Xeomin, or any filler. If you wait to get your Tox or filler treatment too far after your last treatment, just because it is summer time, you may end up having to pay more money to get the results you want because the neurotoxin and filler substance is completely metabolized. 
Learn more about the differences between Botox and filler, and what they're best for, by watching the video below.
Summer laser hair removal
Not having to constantly shave or letting your hair grow out to wax in the summertime is always a plus. Permanently reduce any unwanted hair with EMA's Laser hair removal! We have newly advanced technology that makes this treatment safe for all skin types, all year around. Gain a boost of confidence, time, and money (in the long run) with laser hair removal. Treatments are quick, comfortable, and usually 4-6 weeks apart for 3-6 sessions depending on your goals and history. 
To talk with a provider about this treatment, please book a consultation below.
Microneedling and laser in the summer
Microneedling treatments such as, normal microneedling and RF microneedling can be done on any skin-type year round. Some lasers such as ResurFX can also be done year round. Since these specific treatments don't target pigment you can even be tan (though we don't recommend ever being tan unless it's a spray 🙂 ). 
Each of these works to increase collagen, fade scarring, and reverse fine lines and wrinkles, year round. We still recommend being cautious in the sun after to maintain your results. Follow your provider's after care instructions and continue your treatment plan as decided.
IPL, or intense pulsed light, should be done every 4 months to keep pigmentation and wrinkles at bay. In this study about the effectiveness of IPL/BBL treatments every 4 months for anti-aging, it is to be concluded that candidates looked 10 years younger than their actual age with no other treatments done.
IPL can be continued in the summer months for those who are diligent about not tanning and wearing SPF 30 or above with a wide brim hat. In most cases, people would rather be diligent with sun protection and staying out of the sun, rather than getting more sun damage and compromising the results from their treatment plans. 
***Note: Do not neglect your neck and chest! Bringing your skincare and SPF down to your chest is important! Also, ask your provider to add your neck and chest at your next treatment appointment. Just remember, your face is everything from the boobs, up 😉 
Photo Credit: Grand Rapids Med Spa
Monthly routine facials in the summer
In the summer, you may need facials more than any other time of the year, because of the extra sweat and oils we naturally accumulate from warmer temperatures. Facials like dermaplane, microdermabrasion, OxyGeneo, and enzyme signature facials are crucial in your skincare routines to properly exfoliate, hydrate, and keep your pores unclogged. 
Summertime can be accompanied by dehydrating activities and hot, dry weather which can wreak havoc on your vitamin and mineral balance. IV therapy is a great option for optimal hydration, especially when it is added to any facial treatment. At Elite, we offer an array of "cocktails" that can be customized to your inner and outer beauty needs. For more information on our IV Therapy, click the pink button below.
What is a good skincare routine for the summer?
Like all skincare routines, summer routines should be kept simple yet effective. Using a foaming/exfoliating cleanser in the summer months are beneficial since we tend to get more sweaty from the heat. Including a balancing toner can be helpful after cleansing, too. Incorporating a lighter moisturizer can be smart for the skin, as heavier creams can sometimes be too much. Ensuring you are continuing to use a clinical grade vitamin c serum in the morning and a retinol in the evening is best. There is no need to stop using "active ingredients" such as acids, retinols, or vitamin c's in the summer if you are committed to using a quality mineral based SPF (which should be worn every day of the year). Again, reapply your SPF and wear a wide brim hat when out in the sun for extended periods of time. 
To shop clinical grade, private label skincare visit HERE.
Discover more about your skin by taking our skin quiz above!
Book Now
Consult with a trusted professional
https://www.emacolorado.com/wp-content/uploads/2022/05/summer-skincare.jpeg
533
800
Mary Beth Martin
https://www.emacolorado.com/wp-content/uploads/2018/08/elite-340x156w-300x138.jpg
Mary Beth Martin
2022-05-17 14:30:08
2022-11-14 22:54:34
Summer Skin Guide